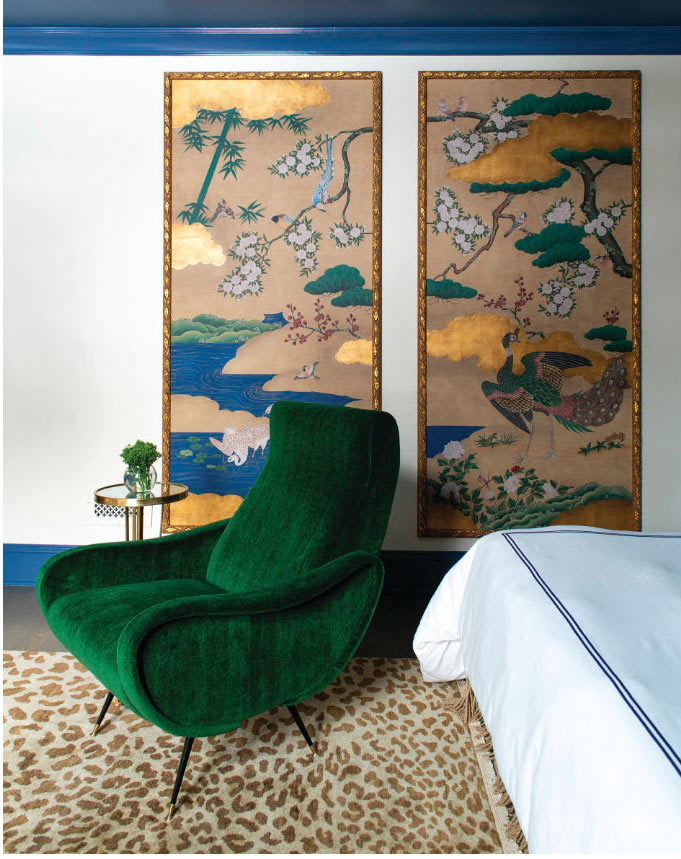 Zanuso-style lounge chairs found on Chairish got a sumptuous new demeanor recovered in leaf green mohair from Fishman's Fabrics.
Fishman's Green Mohair shown in Michigan Avenue's article 3 of The Most Colorful Homes in America.
These residences are sprigs of brightness during dark times.
Chicago
Various shades of blue encompass the bedroom of this Chicago home. The deep-sea-colored velvet wall matches the curtains and accent molding, while forest green chairs act as an ideal complement. Outside the bedroom, wallpaper consisting of gray flowers and flashy butterflies demands attention in the home office. Designer Lauren Lozano-Ziol added texture and dimension to the room by layering a white fur shag over a fuschia rug.